Dr. Ben Hudson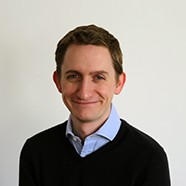 Special Clinical Interests
Cardiac Imaging
Thoracic Imaging
Dr. Ben Hudson qualified from University College London in 2004. Ben undertook Clinical Radiology training initially at Southampton University Hospital in 2009, followed by the Norfolk and Norwich University Hospital training scheme from 2010. Following successful completion of the Fellowship of the Royal College of Radiologists examination in 2012, Ben completed subspecialty training in cardiothoracic imaging at the Norfolk and Norwich University Hospital and Papworth Hospital in 2013/14.
In 2015, Ben was appointed as a Consultant Radiologist at the Royal United Hospital, Bath.
His major interests are cardiac imaging (with accreditation in cardiac CT and cardiac MRI) and thoracic imaging with a particular interest in lung cancer imaging.
Research and Teaching Interests
Cardiac and Thoracic Imaging
Teaching for the Severn Radiology Training scheme and University of Bristol Medical School
Current positions
Consultant Radiologist at the Royal United Hospital, Bath.
Clinical tutor, University of Bristol Medical School
Relevant qualifications
Membership of professional, national and regional bodies
Fellow of Royal College of Radiologists
Member of the British Society of Thoracic Imaging
Member of the British Society of Cardiovascular Imaging (Level II Cardiac CT Accreditation)
Member of the Society of Cardiovascular MRI (Level III Cardiac MRI Accreditation)
Member of the European Association of Cardiovascular Imaging